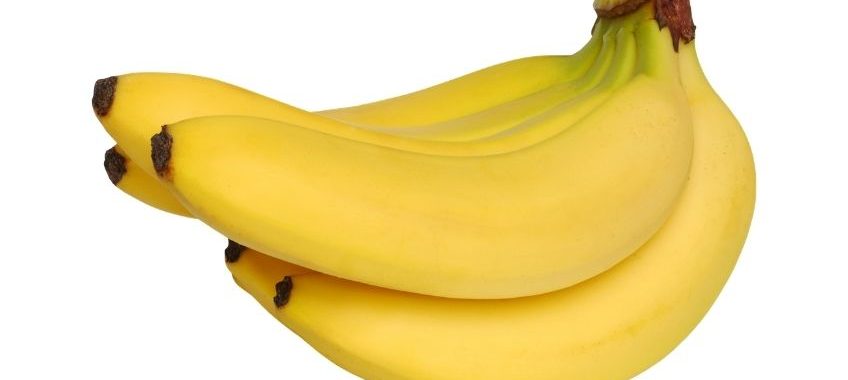 5 THINGS WHT YOU SHOULD EAT THEM EVERY DAY Bananas reduce your risk of THIS TYPE OF CANCER!
Comments Off

on 5 THINGS WHT YOU SHOULD EAT THEM EVERY DAY Bananas reduce your risk of THIS TYPE OF CANCER!
Bananas are generally among the most popular fruits. You may already be eating a lot of bananas or you may be someone looking for reasons to increase your fruit intake. In both cases, you need to know the five main benefits of bananas.
1. Control of blood pressure High blood pressure is a silent killer. It can cause heart disease, stroke, kidney failure and brain disease. To lower your blood pressure, it is recommended that you eat more potassium. And bananas are rich in potassium. An average-sized banana has about 12 percent of your daily potassium needs.
2. Control of appetite Bananas are rich in fiber. An average-sized banana contains up to 12 percent of your daily fiber needs. A high-fiber diet has many benefits. It helps lower cholesterol levels, normalizes bowel function, controls blood sugar and helps achieve a healthy weight. Also, fiber slows down digestion. As a result, you feel full for a long time. If you want to reduce calories and lose weight – this is the solution for you.
3. Cancer Prevention One of the amazing benefits of bananas is the prevention of some types of cancer. Research (conducted by the American Institute for Cancer Research) shows that dietary fiber "convincingly" reduces the risk of colon cancer. In addition, vitamin C "probably" reduces the risk of esophageal cancer. Bananas contain about 17 percent of the daily requirement of vitamin C. Research may not be 100% convincing, but daily consumption of bananas will not hurt.
4. Replacement for a sports drink If you want to replace a sports drink with something more natural – look no further! One study concluded that consuming bananas before or in the middle of a workout gives energy just like a sports drink. The carbohydrates available in bananas can be quickly converted into energy. Furthermore, potassium can help prevent dehydration.
5. Stronger bones Potassium makes bananas a great choice for those who want to build stronger bones. Research shows that foods rich in potassium can significantly reduce bone loss. What's more, bananas can help prevent osteoporosis.